SIP&T

SIP&T is the leading Italian manufacturer of piling tools and equipment, supplying kelly bars and tools to many rig manufacturers as their standard equipment. All products are manufactured to the highest standards using top quality materials.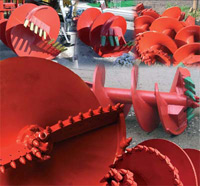 A full range of kelly bars, augers, buckets, casings and specialised tools is available together with any specialised equipment required for particular contracts.
CFA augers are available with 100mm or 125mm internal diameter stems both single or double skinned.
Sectional casings can be supplied with various jointing systems to match your existing stocks.
Your requirements can be discussed and advice given on particular applications, ground conditions etc.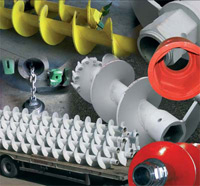 For further information contact Peter Webb on 07714 064904 or fill in the contact form on this website.
A full range of tools and equipment can be viewed below: