ENSINGER

ENSINGER has machined specialised plastic components for over 30 years and is a world leader in engineering thermoplastics from semi-finished rod, sheet and tube to custom casting, machined components, injection mouldings and extruded profiles.
Able to produce extrusions, castings and mouldings in various types of plastic to suit the application, ENSINGER manufacture the following items regularly used in the piling industry; -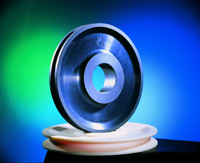 Hammer Dollies - prevents damage to pile and hammer and reduce noise.
Sheave Wheels - lighter weight improves rig stability, durable and easily maintained.
Support Pads - lighter weight and durable. Returns to original shape after distortion.
Slide Pads - low friction and easily lubricated.
Track Pads - replacement track pads in plastic provide lighter weight and reduced noise. Pad width can be increased to provide greater area and reduce bearing pressures on the working platform.
To discuss your requirements contact Peter Webb on 07714 064904 or fill in the contact form on this website.
The full range of ENSINGER products and services can be viewed at www.ensinger.ltd.uk.